Events
Dates to remember.
General Meetings
Our General Membership Meetings are held at All Saints Parish School (room #1) in Etna, PA. Parking is available across the street from the school and on the street. Typically, the meetings begin at 11:00 AM.
Dates to Remember
General meeting – 9/7/2023 at 11 AM
Tentative Red Wagon Luncheon- 4/27/2024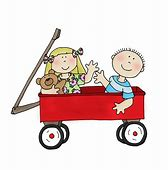 Our Red Wagon Spring Fling luncheon was held on April 29, 2023. Over 135 people attended! Always a fun event, we had a basket raffle, purse raffle, baskets of cheer, silent auction, 50-50, and 20 times your money raffles as well as our grand raffle of $1000!!! As...